See How 74Year-old Agric Minister Secretly Married 18year-old Girl In Kaduna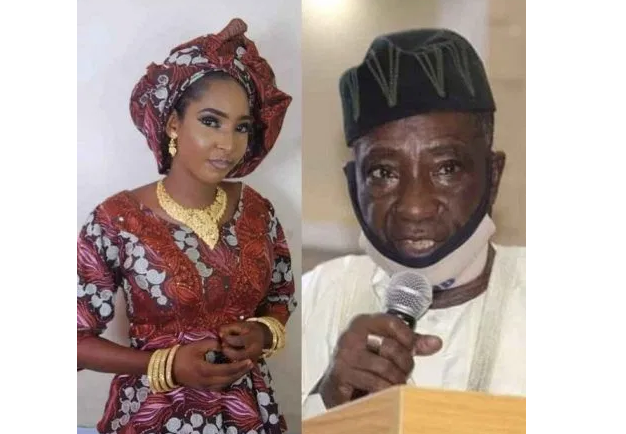 Minister of Agriculture and Rural Development, Sabo Nanono, has married an 18-year-old girl, who dropped out of school in a private ceremony.
The Minister, 74, tied the knot with his beautiful wife at a secret wedding ceremony attended by three representatives of the groom in Jere, Kaduna State.
The minister has appointed only three people and warned them not to disclose details of the marriage to the public,
said a source from the family who wished to remain anonymous.
It was learnt that the bride, who is only mentioned as Rakiya, has already landed at the minister's residence in Tamandu Close in Kano.
Although the minister's family opposed the ceremony, sources said Minister Nanono was determined to marry the girl despite differences over the age of 50.
The minister is crazy and in love. It is clear he cannot be stopped,
the source said.