Ultimate Love: Kachi Looked Heartbroken When Rosie Started Hitting It Off With David Wilson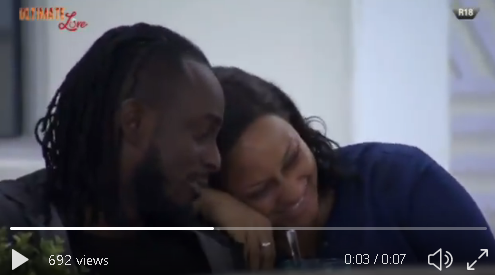 Ultimate Love update on the Guests: This morning, February 11th, 2020, Kachi seemed to be really frustrated when Rosie started connecting, in a personal way, to every word David Wilson was saying. Their chemistry was evident in the Love Pad.
We can't help bu wonder if Kachi moved too slowly. Or was there no chemistry between him and Rosie.
View the video below to see for yourself all the love dynamics playing out in the Love Pad:
We couldn't help noticing how heartbroken Kachi looked when Rosie started hitting it off with David Wilson.

Did Kachi move too slowly? Was there no chemistry?

Here are all the LOVE dynamics playing out in the Love Pad: https://t.co/DrrzfOQIFy #UltimateLoveNG pic.twitter.com/yh2IjxKE8y

— Ultimate Love (@ultimateloveng) February 11, 2020
Earlier this morning, it was Iyke's turn to be in the Love Pad with Theresa:
It's Morning in d love pad with Iyke & Theresa#UltimateLoveNG pic.twitter.com/DzkXx91DBh

— ❤Mercyosaro❤ (@poshsypce22) February 11, 2020
Justin Nwosu is the founder and publisher of Flavision. His core interest is in writing unbiased news about Nigeria in particular and Africa in general. He's a strong adherent of investigative journalism, with a bent on exposing corruption, abuse of power and societal ills.