Ultimate Love: "Only Theresa Can Make Me Do That, Man" – Iyke (Video)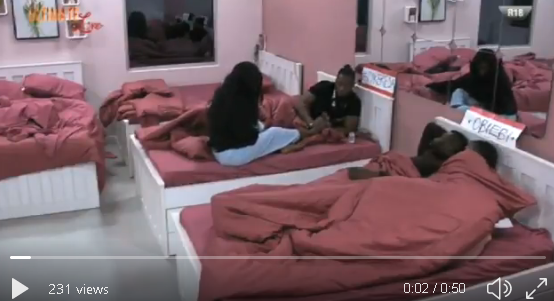 Iyke said that "only Theresa could make him do that", while he was giving his woman midnight foot rubs.
'Only Theresa can make me do that man' said Iyke as he was giving his woman midnight foot rubs 🥰 #Iykeresa https://t.co/uSouUL8rqD #UltimateLoveNG pic.twitter.com/3GOsz4Kvds

— Ultimate Love (@ultimateloveng) February 21, 2020
They might be one of the youngest couples in the Love Pad, but their natural connection is undeniable. It didn't take much long for them to find one another and they have been tied at the hip ever since. #Iykeresa is a perfect combination of beauty and brains and their relationship is beautiful to behold.
Watch the video below, to see for yourself their natural attraction to each other:
Justin Nwosu is the founder and publisher of Flavision. His core interest is in writing unbiased news about Nigeria in particular and Africa in general. He's a strong adherent of investigative journalism, with a bent on exposing corruption, abuse of power and societal ills.