Ultimate Love Update: Iyke Constructively Scolds Theresa (Video)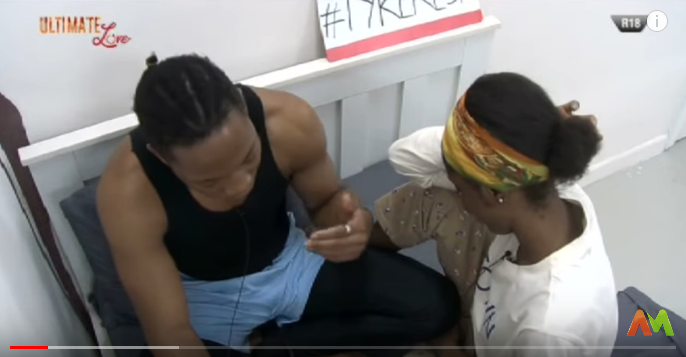 Iyke laid down the law and made it crystal clear that there are certain things he won't tolerate in his relationship with Theresa.
Iyke schooled us on how to constructively scold your partner, go here https://t.co/YgoEy3qNz0 for the full highlight #UltimateLoveNG #Iykeresa pic.twitter.com/LnWcy1CIrH

— Ultimate Love (@ultimateloveng) February 27, 2020
Watch the video below to see how Iyke educated everyone on how to constructively scold a partner. At the end of the scolding, Theresa hugged him. Her last action in the video indicated that she welcomed his stance.
Justin Nwosu is the founder and publisher of Flavision. His core interest is in writing unbiased news about Nigeria in particular and Africa in general. He's a strong adherent of investigative journalism, with a bent on exposing corruption, abuse of power and societal ills.