Ultimate Love Update: Chiddy Bankz Ensured Sylvia Stayed Out Of Drama Earlier Tonight (Video)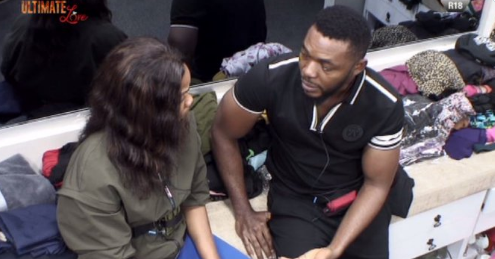 Earlier tonight, Chiddy Bankz ensured his babe stayed out of any form of drama. This shows how protective he can be, when it comes to a relationship.
Watch how Chiddy Bankz made sure his bae stayed out of drama earlier tonight. We stan a protective man 😍 #UltimateLoveNG https://t.co/iEDqEQMzkU

— Ultimate Love (@ultimateloveng) February 28, 2020
View the video below of how Chiddy Bankz pulled his bae, Sylvia to the side and encouraged her to avoid petty drama in the Love Pad after tensions rose during dinner preparation:
Justin Nwosu is the founder and publisher of Flavision. His core interest is in writing unbiased news about Nigeria in particular and Africa in general. He's a strong adherent of investigative journalism, with a bent on exposing corruption, abuse of power and societal ills.