Coronavirus: President Buhari, PTF Meet Ahead Of Lockdown Review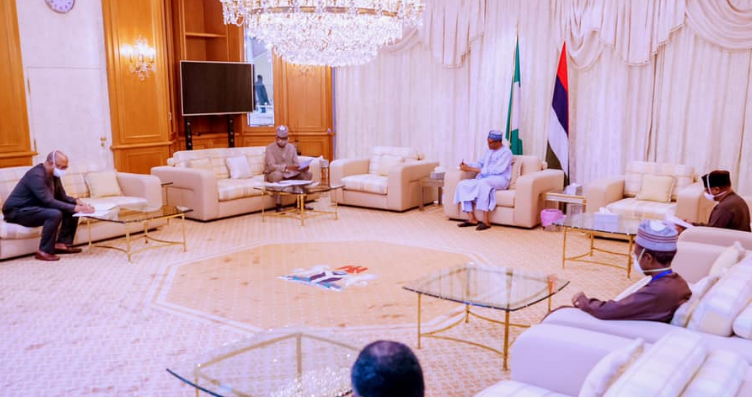 President Muhammadu Buhari, on Sunday, May 17th, 2020, received a briefing from the Presidential Task Force on COVID-19 chaired by the Secretary to the Federal Government, Boss Mustapha.
The task force members met with Buhari at the State House, Abuja, ahead of this week's review of the current easing of the lockdown in the Federal Capital Territory, Abuja as well as Lagos and Ogun States.
Buhari had on May 4th, 2020, relaxed the COVID-19 lockdown, and imposed a dusk-to-dawn curfew, ban on inter-state movements, compulsory use of face masks, amongst other measures across the country.
Also, civil servants on Grade Level 14 and above were directed to resume work three times a week.
Justin Nwosu is the founder and publisher of Flavision. His core interest is in writing unbiased news about Nigeria in particular and Africa in general. He's a strong adherent of investigative journalism, with a bent on exposing corruption, abuse of power and societal ills.